Written by Jeremy Albelda
Arguably one of the world's largest and highly regarded corporations, Google is the most popular search engine on the Internet and extensively gathers information from all who use it. From this data, PageRank can be used to determine how popular a webpage is. PageRank is a link analysis algorithm that assigns a number to each webpage assessing its popularity and other notable factors. These include the richness of content, keyword density, hyperlinks (link juice), traffic and search demand. Instead of analyzing a website as a whole, PageRank considers each page individually and each ranking (1-10) is progressively harder to reach. Essentially, it's a popularity contest between websites.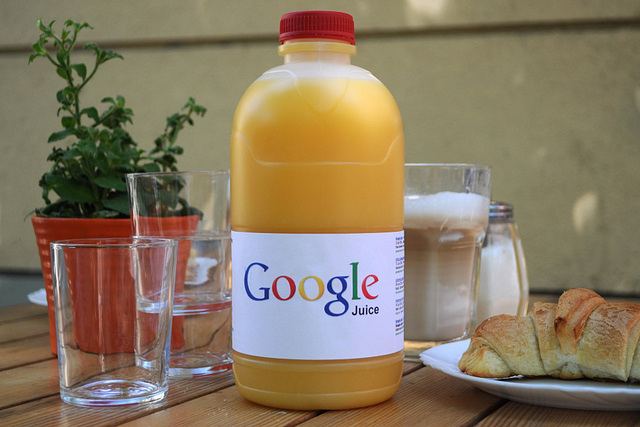 For bloggers and business owners, PageRank is a much-needed weapon in every digital age arsenal but it can also be a useful tool for everyday Internet users too. Ultimately PageRank is based on incoming hyperlinks, which are allocated different weight, depending on how important Google considers the linking webpage to be. For example, CNN, the BBC or Yahoo all have a high PageRank, so Google will consider a link from these websites to be worth more, thereby increasing the page ranking of the link destination.
For a new website publishing its first batches of content, it is unlikely to possess a high page-ranking or feature high on search engines. While increasing traffic and posting informative, useful content will be high on its list of concerns, gaining reciprocal hyperlinks from prominent websites will have the biggest impact on PageRank and search engine ranking. This is something many bloggers and small business owners often miss out on and bad SEO (search engine optimization) can lead to a sharp downturn in traffic.
Google is always updating and improving PageRank and also offers users the opportunity to study other data relating to a website. Specific details such as a webpage's traffic, SEO, page speed can be found easily simply by clicking the toolbar. If used to its fullest extent, Google PageRank can be used as an innovative tool to increase traffic for any website.
For many, Google PageRank will be an entirely new concept as it is not a default setting on Chrome, Google's award winning browser. Those who intend to use it must download the PageRank toolbar. It also takes into account the quality of a website thus helping the user to decide how valuable the content is.