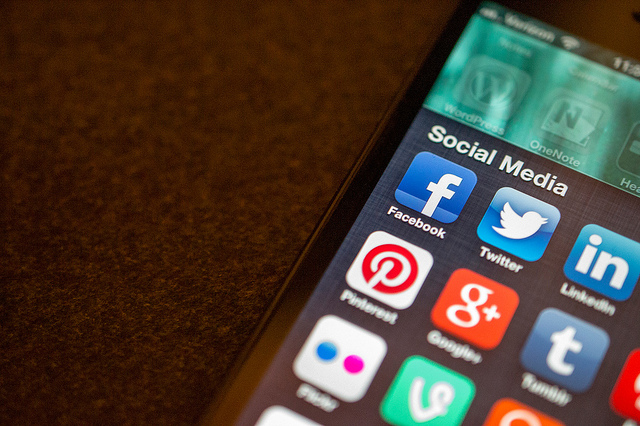 Written by Jeremy Albelda

Social media has revolutionized society, allowing people from different cultures to gather in one place (online and person), exchange ideas and perhaps most importantly to organize and act. Evidence of this has been seen across the globe with the Occupy Movement and the Arab Spring both revolutionary events that have been given a new stage courtesy of social media. Along with ground breaking grassroots uprisings, the sharing of information has changed the way in which western society operates. Broadcasters now use the 'hash tag' system made popular by Twitter, so that the audience can participate and producers are able to gain feedback thereby constantly improve programming. This system has improved further throughout other social mediums such as Facebook, Instragram and Flicker.
But where did it all start? In 2000, two years after Google's search engine had been launched, Friends Reunited became the world's first social network to relocate old school friends and attracted over 1 million users in the process. Eight years later, a whole host of social network rivals have risen to the table including Twitter, Facebook, Myspace, Bebo, all of which attracted millions of users. Many of the latter social networks soon became unpopular due to being unable to adapt to modern technology and societal opinion. Since then, social media has evolved into the ocean of multimedia content and twenty-four hour status cycles it is today.
By the end of 2012, over 2 billion people were thought to have been logging into a social network each day, either via their computers, smart phones or tablets. The most popular social network is, of course, Facebook, which receives billions of monthly users and has modified itself for advertisers thereby increasing revenue and also selling the information of its users such as likes, dislikes and what is most popular. While Facebook makes millions of dollars in advertising, the number of users increases day by day.
Twitter, is the second most popular social network with over 135,000 users signing up everyday. Social media continues to adapt and develop to the homogeneous 21st century society. New social networks constantly emerge attracting scores of people from all walks of life who wish to share information between their friends, both on the go and while at home or work.
The future of social media looks to be bright as multinational conglomerates buy stakes in networks and watch as the money roll in. As Google is set to release 'Google Glass' and Facebook continually updates their mobile applications allowing users to do even more while on the go.
You can find every country in the world developing its own social media networks, and there are many conventions just dedicated to the advancement of social media. One major destination that seems to be the conference/convention capital of the world is the USA with the space to construct massive convention halls, notably in Orlando, Las Vegas and Los Angeles. If you're in Social, definitely check out one of these conferences.